School days can tend to get hectic.  I'm not absolutely positive, but I think it's true to say that we rarely ever, EVER have a "normal" week.  By "normal" I mean the uninterrupted, typical schedule that gets put on paper at the beginning of the year, and you look at it knowing that there will be "crazy" weeks.  I'd bet we have more "crazy" weeks than "normal" weeks.  That's OK…keeps life interesting!  Right?  =)
There are three documents that guide me when I need to know information about my classroom schedule.  They are our classroom schedule, specialists schedule, and daily schedule.  I also have a pull outs schedule too (speech/language, reading recovery, title 1 math, title 1 reading, etc…).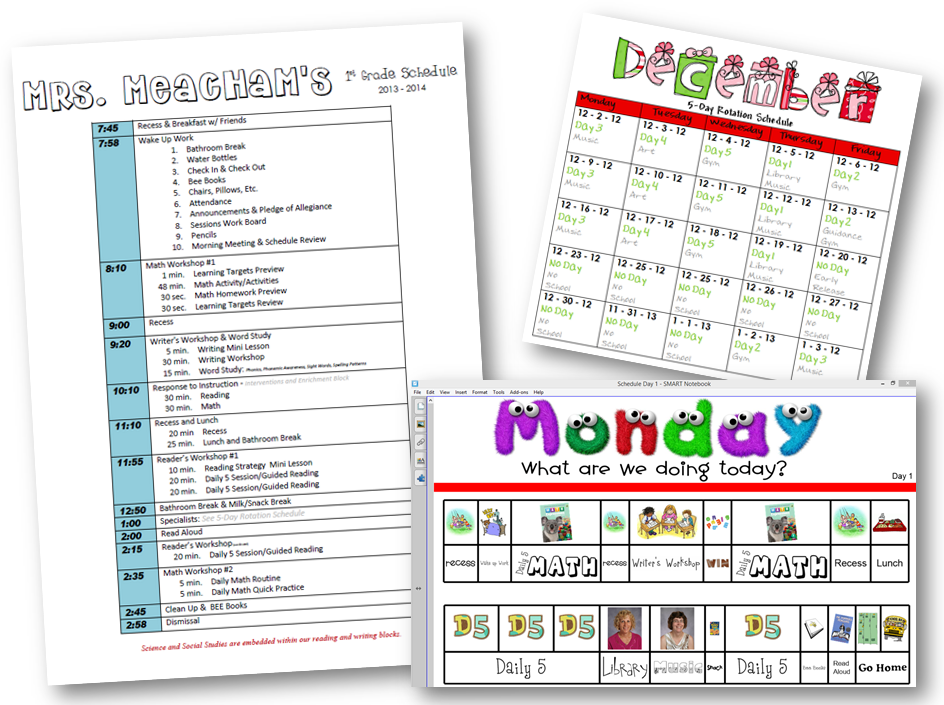 Download our Daily Schedule, Specialists Schedule, or SMARTboard Schedule
If you use a wall schedule (pocket chart or magnets), you might interested in my schedule cards.  These print out on business card paper, which can be found at most stores.

 Download Schedule Cards